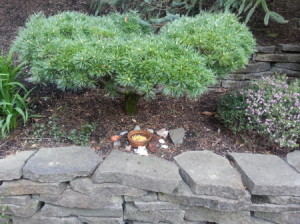 Earth is the teacher in transformational processes showing us how to engage the power of the heart through our strength of heart and to make things manifest. Earth is the element of manifestation and without your body you wouldn't be manifest. Our body is our earth element. Join host and shaman, Christina Pratt, for the new series, Working with the Elements. This week she explores how we can work with the earth element to cultivate the qualities of grounding, place, presence, and sovereignty. In a world where isolation and loneliness fuel depression there is big medicine to be found in the ability to work with the earth to create a sense of belonging, connection within, and interconnection with the larger reality.
Listen to the show (just click the Play arrow):
Audio clip: Adobe Flash Player (version 9 or above) is required to play this audio clip. Download the latest version here. You also need to have JavaScript enabled in your browser.
or download (right-click the link) the Creating Presence and Autonomy—Working with Earth .mp3 audio file.
About Christina Pratt…
Shamanic teacher and author, Christina is a skilled shamanic healer who weaves her authentic shamanic experience, extensive training, and experience with shamans from Ecuador, Nepal, Tibet, and Africa into her contemporary practice. She has been in practice for 20 years, specializing in soul retrieval healings, soul part integration, and ancestral healing. She is the director of the Last Mask Center for Shamanic Healing in Portland, Oregon.
Comments Off on Creating Presence and Autonomy—Working with Earth Original post date: Sunday, July 13th, 2014